About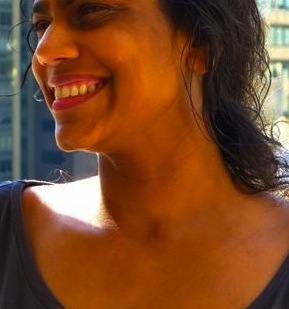 Tanya Jayani Fernando is a playwright and an independent scholar. Recently, she decided to leave academia to focus on playwriting. Her scholarship, teaching, and creative work inform each other. She works on modernism and the avant-garde across the literary, visual, and performing arts. In both her scholarship and creative work, she focuses on questions of aesthetics, politics, and race. She continues to write in both realms.
She received her Ph.D. from the University of Chicago in Comparative Literature as the Andrew W. Mellon Fellow; an M.A. from New York University in Comparative Literature with a concentration in Performance Studies; an A.B. from the University of Chicago in History with Honors and Phi Beta Kappa.
She was on the faculty of the English Department at the University of Massachusetts, Amherst. She has also taught at the School of the Art Institute in Chicago, Northwestern University, and the University of Chicago.
While at the University of Massachusetts, Amherst, she served on the Five College Multicultural Theater Committee. She organized Imagining New Worlds: A Five College Multicultural Theater Conference. She continues to serve as the performance editor for the Massachusetts Review.